Thursday, September 12, 2019
7:30am - 9:00am EDT
Maggiano's, King of Prussia
How does IR fit into the Board puzzle?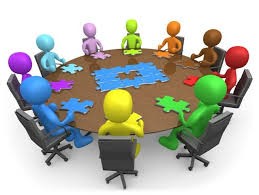 Big news day, pressure on the stock, analyst drops/add coverage, controversial story in the media, large shareholder selling, activist buying..... All in a day in the life of an IRO. But as we deal with these issues, when and what does the Board want to know? Are quarterly updates or live updates preferred? How much information is too much?
A panel of well-respected and highly-accomplished board members have agreed to provide us with their perspectives on Investor Relations, in general, and what they want and need from their IROs, specifically. This is a great opportunity to enhance the investor relations profession through an interactive session that provides great insight and a better understanding from the highest level of the organization.
Attendees will leave this meeting knowing that they are making a difference and adding the missing pieces to complete the IR puzzle for the Board.

In addition to IROs, this is a great session that may be of interest to other members of your board of directors, management or corporate counsel. So, bring them along. This is also a great opportunity to show representatives from our local public companies the strength of the Investor Relations profession in Philadelphia and how we are serving an increasingly valuable role. So, let's have a great turnout and give these volunteers a warm reception representative of our local IR community that demonstrates our appreciation of their time.
Please submit a question(s) for the panel related to the topic "The Board's Perspective on IR" when you register for this program.
Program Details
Date
Thursday, September 12, 2019
Time

7:30 am - 9:00 am

Includes a buffet breakfast

Location
Maggiano's King of Prussia
205 Mall Blvd.
King of Prussia, PA 19406
Telephone: 610-992-3333
Directions
Fee
This event is being offered free of charge.