Friday, March 4, 2016
8:00am - 11:00am EST
King of Prussia
You're Invited!
An All-Star Panel on Activism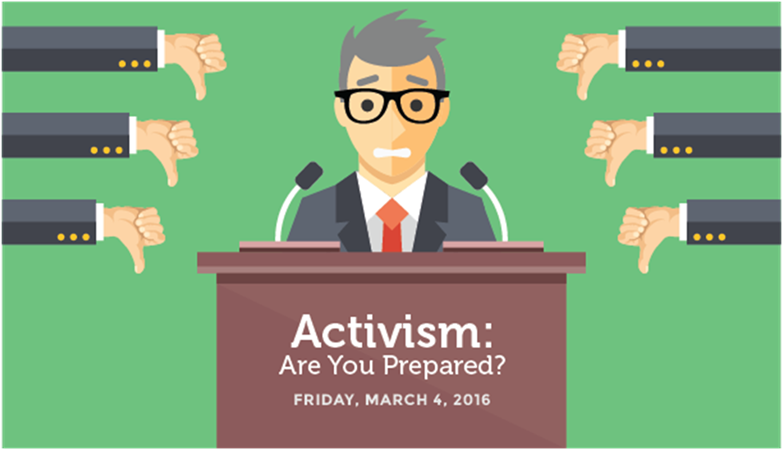 NIRI Philadelphia is proud to announce that it has assembled an All-Star Panel of Shareholder Activism experts from corporate Investor Relations, Legal, and Consulting to headline a unique, half-day seminar.
The program consists of fun and engaging interactive simulations and panel discussions designed to provide you with the "VR" experience of fighting a real activism campaign. This is an ideal program for investor relations professionals to invite their colleagues from public relations, legal, finance, marketing and related fields both inside and outside your organization to get fully immersed in the state of Activism.....TODAY!

These sessions will be led by an All-Star lineup of some of the most recognizable names that have come to dominate the activism defense landscape, including:
Joele Frank, the most sought after activism defense consultant in the world.
Keith Gottfried, a partner and the shareholder activism defense practice leader at Morgan, Lewis and Bockius, who has provided legal counsel on dozens of activism defenses.
Ann Giancristoforo, the investor relations manager who ran E.I. DuPont de Nemours and Company's much heralded successful activism defense.
Amy Lissauer, A vice President in the corporate advisory business of investment bank Evercore, where she specializes in activist defense.
So don't delay, register now to join us for a discussion that promises to be interesting, hands-on, and educational. Remember to register and bring along your colleagues in Legal, Communications, Marketing, and IR!
Program Details
Date

Friday, March 4, 2016

Time

7:30 AM - Registration and breakfast
8:00 AM - Interactive activist case study
9:30 AM - Panel discussion on activism

Location

Maggiano's King of Prussia
205 Mall Blvd.
Philadelphia, PA

Fee

NIRI Philadelphia Chapter Members - No Charge
Non-Chapter Member or Guest - $50
---
NIRI Philadelphia would like to thank our Sponsor, PR Newswire, for their in-kind sponsorship.