On April 4th, join NIRI Philadelphia for a one-on-one conversation with Peter McDermott, Senior Client Partner in Korn Ferry's Corporate Affairs and Investor Relations Center of Expertise. Peter will present the key findings of the latest NIRI/Korn Ferry Investor Relations Career Trends Survey Report. He will also discuss career progression for IROs and recent updates across the IR job market.
Location: Virtual/Zoom
Date/Time: Tuesday, April 4th at 12:00pm EST
Cost: Free
Presentation: Click here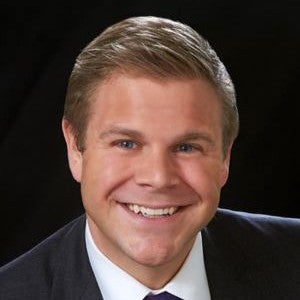 A seasoned IR and communications recruiter with both US and European experience, Mr. McDermott has an impressive international track record placing senior-level corporate communications, corporate affairs, and investor relations talent, across a wide spectrum of clients.
Mr. McDermott joined Korn Ferry from a boutique firm specialized in the corporate affairs function, where he held leadership positions in both their London and New York offices. Mr. McDermott also spent time in the APAC region doing both candidate and business development.
Previously, Mr. McDermott was an associate at a global executive search firm, where he supported multiple financial services practices through research, candidate identification and outreach. He began his career as an intern with Bloomberg LP.
Mr. McDermott is active in several of the professional organizations that are connected with the top functional leaders; He serves on the board of the LAGRANT Foundation, which promotes diversity in the field of public relations. He is on the Operating Committee and co-Chair of the Membership Committee of Page Up, part of the Arthur W. Page Society. He is also a member of the National Investor Relations Institute; and is part of the team that sponsors the Korn Ferry/NIRI biennial International Corporate IR Compensation Study.
Mr. McDermott is a graduate of the University of Richmond with a bachelor's degree in Rhetoric and Communications Studies and American Studies, coupled with a concentration in Ethnic Studies and a minor in History.
NIRI Philadelphia would like to thank our sponsors for their continued support: